Is It Midnight Yet?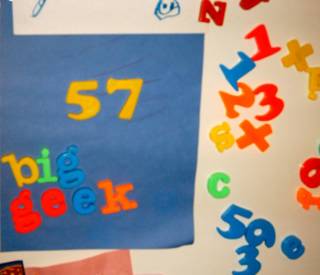 Do we know how to have fun or what?
Originally uploaded by
B.E.C.K.
While everyone else is out partying, I'm geekin' it up at home on Flickr's
In Numerical Order
group. It really is fun. You should try it.
This entire year has been full of fireworks, and I don't necessarily mean the good kind. In January 2004, my son's dad changed our arrangement, and a month or two later he told me he'd "been advised" to take me to court regarding custody and visitation. A year's worth of legal wrangling, arguing, financial finagling and every kind of psychological bullshit imaginable ensued, and my eyes were opened.
Oh, I'm not saying the year was a total loss. I actually got more custody than I'd ever truly had, and I learned a lot about my own strength in the process. I'm strong. Who knew?
Okay, I knew. I did. This year was just another test of the strength I've had all along.
Click those ruby slippers, Dorothy. You've always had the power.
But right now it's mighty comforting to quietly ring in the new year with my
party-pooper
asleep on the couch. I offered to blow up balloons for him to pop at some-other-country's-midnight, but he wouldn't have it. "Too noisy, Mommy!" he yelled. The irony.
Instead I served him a gourmet meal of fish sticks and mac-n-cheese and we cuddled on the couch, his little hand in mine, until he fell asleep. I can hardly believe he was ever a baby. Last night we were snuggling and he asked me how he would be a little boy again when he's a big man, and I told him he wouldn't be a boy again when he's a big man...and he started to cry. I tried backpedaling, telling him that even when he's a big man, he'll always feel like a little boy a lot of the time in his heart, but it was too late.
I can remember when my mom told me how babies are born and how I cried. I didn't want that fate for myself. I think I scared my son last night.
Who really wants to be a
total
grownup? Be honest. I want to drive my car and stay up late...and I want someone to bring me mac-n-cheese and cuddle me until I fall asleep.
It doesn't seem at all silly to believe one can have both.
sigh
Two things occur to me now: I have comfy pajamas calling my name and there's a chilled bottle of wine in the fridge.
Wake me for the Rose Parade.
Wishing you love and peace in 2005,
Beth